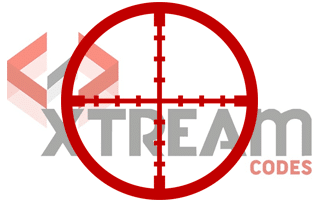 It was recently announced that a major anti-piracy operation against Xtream Codes, an IPTV service management system, is underway in several European countries such as Italy, France, Bulgaria, and the Netherlands.
Legal action against IPTV services and providers are a regular occurrence, but this news regarding Xtream Codes is particularly interesting.
This is a claimed effort by police forces to "dismantle Xtream Codes entire infrastructure." It should be noted that Xtream Codes is not an IPTV provider, and that's what makes this case unusual.
Xtream Codes is an IPTV panel that allows providers to manage their own IPTV service and its customers. It should be noted that the majority of IPTV providers use the Xtream Codes system.
Police have stated that the Xtream Codes system had over 5 million users in Italy alone, which equals approximately EUR 60 million in annual revenues.
What Does this Xtream Codes News Mean for IPTV Subscribers?
With this recent news on Xtream Codes, what exactly does this mean for current subscribers of an IPTV service?
Well, the important issue to note here is that this could negatively impact over 50 million IPTV users worldwide.
Now, exactly which IPTV services used Xtream Codes is unknown, along with how much data the police got. It's very likely they now have the names and locations of many of the clients who sell the IPTV services.
According to police they now have control over the system and have reportedly cut off thousands of clients servicing over millions of customers around the world.
It's true Xtream Codes panels are down and there may be some brief interruptions from time to time, but quality IPTV providers have backup plans in place. Patience is key in situations like this.